How Much is Microdermabrasion?
There are several skin resurfacing treatments available, some more invasive and daunting than others. Microdermabrasion remains one of the most popular skin rejuvenating treatments at Rejuve, as it uses pain-free, non-surgical techniques to rejuvenate your skin.
What is Microdermabrasion?
Microdermabrasion is a non-invasive skin rejuvenation procedure that restores your skin tone and texture. This skin resurfacing technique works by exfoliating and removing the top layer of your skin, making your face look softer and smoother. Plastic surgeons use microdermabrasion techniques to treat several age-related skin concerns:
Sun damage

Wrinkles

Fine lines

Acne scars

Uneven tone and texture

Liver spots (age spots)

Pigmentation disorders

Stretch marks

Large pores and blackheads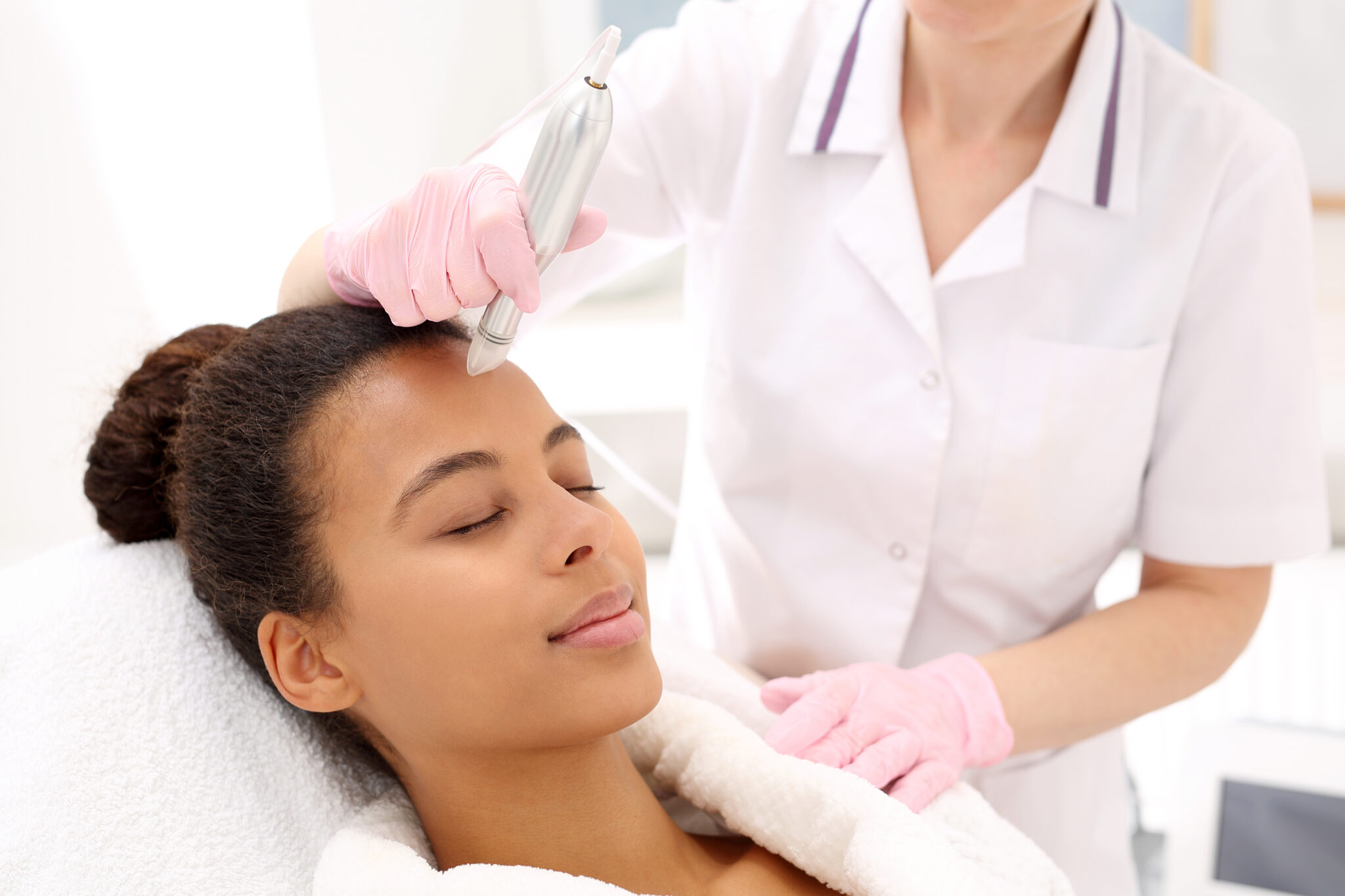 *Individual Results May Vary*
What is the Average Cost of Microdermabrasion?
Like most cosmetic treatments, insurance does not cover microdermabrasion expenses. There is no fixed fee for microdermabrasion treatments. According to 2020 statistics, the average cost of a microdermabrasion session is $167. However, the final costs depend on several factors, such as your surgeon's expertise and experience, your geographic location, the type of microdermabrasion treatment you receive, and the time it takes to perform your procedure.
What Can I Expect During a Microdermabrasion Session?
During a Microdermabrasion procedure, your doctor will use the DiamondTome™ wand to gently exfoliate your skin's surface layers. This crystal-free microdermabrasion device uses diamond chips attached to the tip and suction technology to eliminate the dead cells on the top layers of your skin, revealing new, tightened, brighter skin.
Request a Consultation
We'd love to help you get all the information you need in order to make the best choice for your eyes. Request a consultation today! Our staff is available and happy to answer your every question.
Is There Any Downtime With Microdermabrasion?
At Rejuve Med-Spa, we offer quick and painless microdermabrasion procedures with little to no downtime. Your skin may be red, irritated, and sting a little following your procedure. You will be able to resume your normal activities after your session. However, you must protect your skin by wearing sunscreen, as your new skin will be more sensitive to the sun's rays.
Who is a Candidate for Microdermabrasion?
Most patients make great candidates for microdermabrasion, as it is safe for all skin types and tones. If you wish to improve your skin tone and texture while reducing the appearance of several skin imperfections, you may be an ideal candidate for microdermabrasion.
People with current acne breakouts, extreme skin conditions, or very sensitive skin may not be suitable for microdermabrasion. If you're still unsure whether or not you are suitable for microdermabrasion, don't hesitate to schedule an appointment with one of our aestheticians at Rejuve Med-Spa. Our trained and experienced team will be able to assess your skin and determine if microdermabrasion is the perfect treatment for your skin and aesthetic visions.
Take the Next Step
Want to know more about microdermabrasion? Please fill out the form on this page to request an in-person consultation, and one of our knowledgeable medical staff members at Rejuve Med-Spa will contact you to schedule an appointment. You can also call (972) 265-1590 to schedule your appointment.
Rejuve Med-Spa serves the Addison / North Dallas & Borderline Plano areas.