How Long Does CoolSculpting® Last?
If you're looking for non-surgical ways to improve your physique, you've come to the right place. Rejuve Med-Spa experts have unparalleled training from CoolScultping University, meaning you're in good hands when it comes to achieving your ideal figure with CoolSculpting®.
What is CoolSculpting®?
CoolSculpting® is a patented cooling technology that targets and freezes specific fat cells that are resistant to exercise and diet. Your body will naturally absorb those frozen fat cells and gradually remove them via the metabolic process.
The treatment is FDA-cleared, safe, and effective. This non-invasive body sculpting technique can treat nine different areas of the body, such as the abdomen, love handles, thighs, upper arms, and more. This body contouring treatment reduces 20%-25% of unwanted, stubborn fat.
The CoolSculpting® treatment is a great alternative to liposuction and other surgical procedures. It is a quick, easy way to get rid of unwanted fat cells and achieve your desired body shape.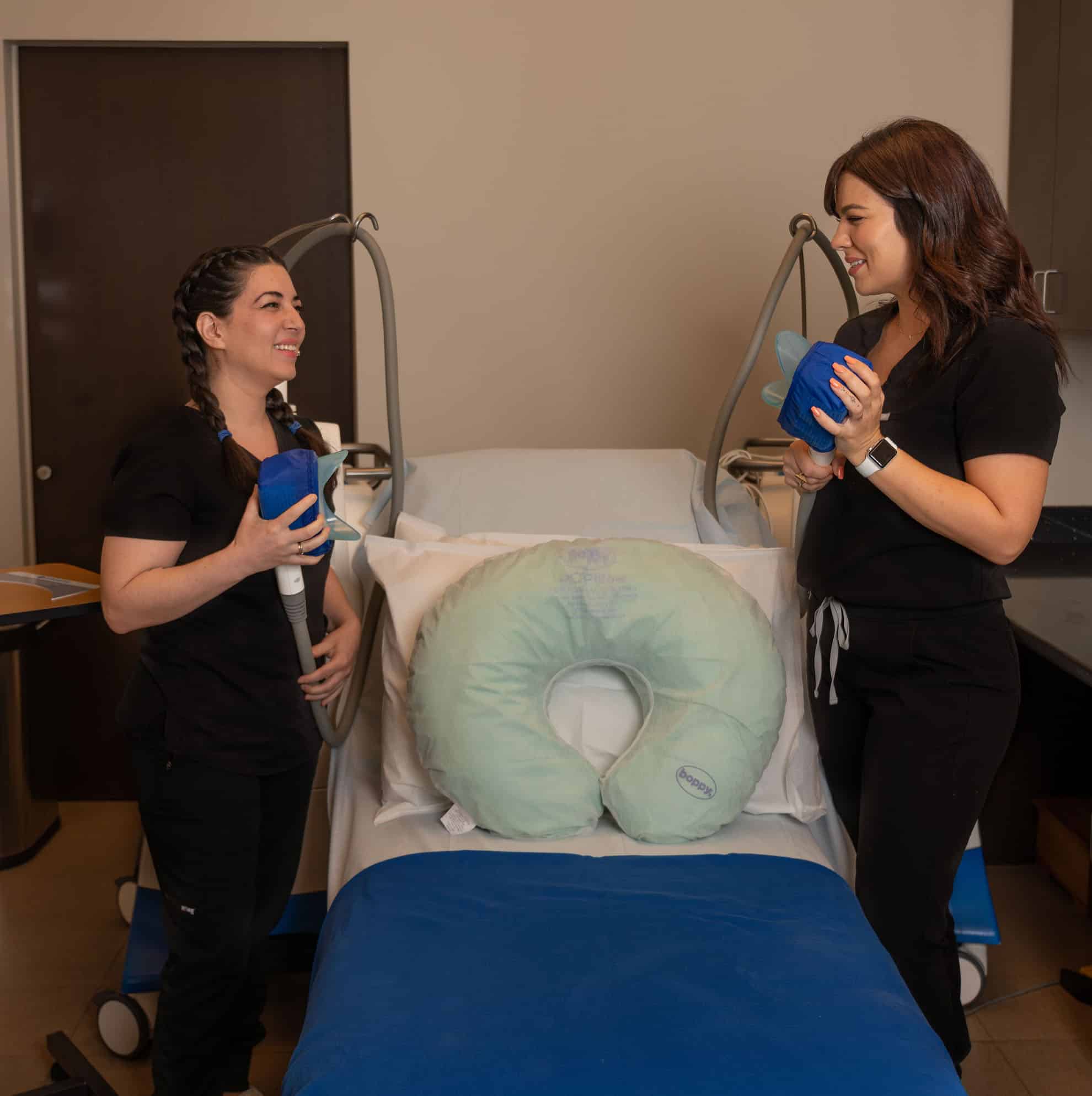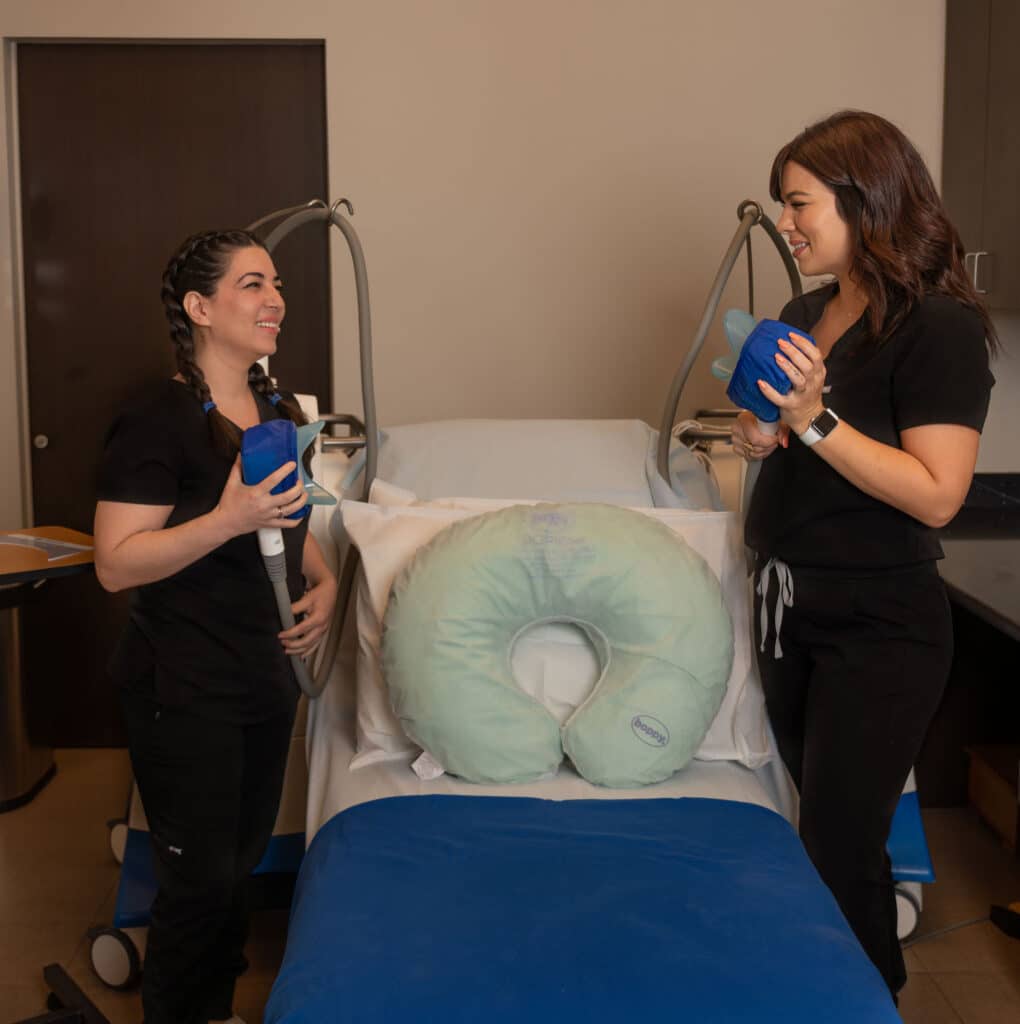 *Individual Results May Vary*
How Long Do CoolSculpting® Results Last?
You'll be delighted to know that CoolSculpting® results are long-lasting, as the targeted fat cells won't grow back. However, you must lead a healthy lifestyle to maintain results, as you don't want the remaining fat cells to grow and affect your body sculpting results.
When Will I See CoolSculpting® Results?
Your CoolSculpting® results may not be immediately apparent. You will start to notice results over the following weeks as your body begins to naturally remove the targeted dead fat cells. You will be able to see impressive body sculpting results after approximately two months, and your body will continue to remove fat for four to six months after your CoolSculpting® session at Rejuve.
Request a Consultation
We'd love to help you get all the information you need in order to make the best choice for your eyes. Request a consultation today! Our staff is available and happy to answer your every question.
What are the Side Effects of CoolSculpting®?
Like most cosmetic procedures, CoolScultping® comes with potential risks and side effects. After your CoolSculpting® session, you may experience redness, bruising, tenderness, firmness, and other side effects. However, these side effects are temporary. Rare side effects include fat expansion in the treated areas.
Who Are the Best Candidates for CoolSculpting®?
The best candidates for this body sculpting procedure include patients who are healthy, are near their ideal weight, and have realistic goals about the procedure's outcome. If you want to eliminate stubborn areas of fat in your body that haven't responded to any of the efforts you've made with your diet and exercise regimen, CoolSculpting® may be the right choice for you.
Rember that CoolSculpting® can help you achieve your desired body shape, but it is not a weight loss solution. If you still don't know if CoolSculpting® is the right body contouring treatment for you, schedule a visit at Rejuve Med-Spa, and our trained staff will be happy to discuss your treatment options.
Take the Next Step
Want to know more about CoolSculpting®? Please fill out the form on this page to request an in-person consultation, and one of our knowledgeable medical staff members at Rejuve Med-Spa will contact you to schedule an appointment. You can also call (972) 265-1590 to schedule your appointment.
Rejuve Med-Spa serves the Addison / North Dallas & Borderline Plano areas.