What to Expect After PRP Hair Treatment
Dealing with hair loss can be frustrating and stressful, and many treatments are tedious, invasive, or ineffective. If you are tired of products and treatments that claim they can restore your hair to its former glory but fail to deliver, we may have the solution for you. At Rejuve Med-Spa, we offer PRP treatments to bring back life and fullness to your hair so you can regain your confidence!
How Does PRP Work for Hair Loss?
PRP, or platelet-rich plasma, is a concentrated form of your blood full of proteins that promote cell growth. It consists of plasma, the amber-colored, liquid portion of the blood, and platelets, cells responsible for preventing clotting and stimulating tissue regeneration.
PRP hair loss treatment is non-invasive and only takes about 30 minutes. During your appointment, a member of our Rejuve Med-Spa staff will take a sample of your blood and put it through a device called a centrifuge, which will rapidly spin your blood and concentrate the platelets within the plasma, creating PRP.
The technical term for hair loss and thinning is hair miniaturization, which refers to the constriction of the hair follicles. When an experienced practitioner injects PRP into your scalp, it can stimulate stem cells, encouraging hair growth and reversing miniaturization in existing follicles so you can enjoy a thicker and fuller head of hair.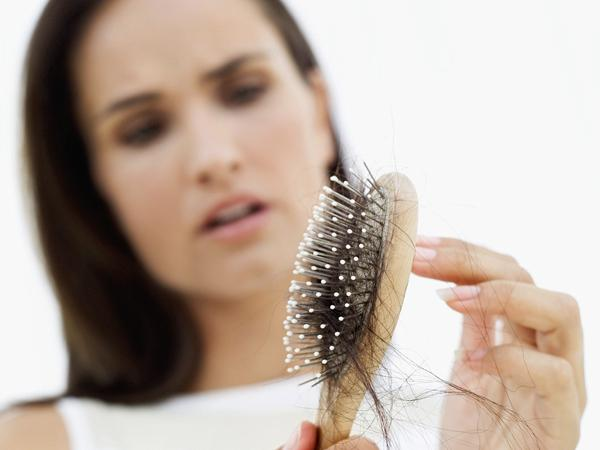 What to Expect After PRP Hair Treatment
One of the things our clients enjoy about PRP Hair Treatment is that there is no downtime necessary so you can get back to your routine right after your appointment. After your procedure, you may experience some tenderness, swelling, or redness near the injection site, which should fade within 48 hours. You should avoid exercising for a few days after treatment to allow yourself time to heal.
When Will I See Results With PRP Hair Treatment?
It will take some time before you see the full benefits of PRP treatment. You will first notice a reduction in shedding, and then within two weeks of your treatment, you can begin to notice improvements in the texture and quality of your hair. After three to six months, you can experience the full effects of treatment, including visibly fuller, healthier hair.
Request a Consultation
We'd love to help you get all the information you need in order to make the best choice for your eyes. Request a consultation today! Our staff is available and happy to answer your every question.
Am I a Good Candidate for PRP Hair Loss Treatment?
If you struggle with excess shedding and thinning hair, you may be a good candidate for PRP hair loss treatment. PRP can only stimulate growth in existing follicles and is not a viable solution for individuals who wish to treat bald spots. If you have questions regarding your candidacy for PRP hair loss treatment, schedule a consultation with us at Rejuve Med-Spa so we can assess if you may benefit from treatment.
Take the Next Step
Want to know more about PRP Hair Treatment? Please fill out the form on this page to request an in-person consultation, and one of our knowledgeable medical staff members at Rejuve Med-Spa will contact you to schedule an appointment. You can also call (972) 265-1590 to schedule your appointment.
Rejuve Med-Spa serves the Addison / North Dallas & Borderline Plano areas.