While spider veins are mostly considered cosmetic, they can be uncomfortable. They can also be a superficial sign of underlying vascular disease, such as the beginning of varicose veins. Rejuve Med-Spa's expert injection specialists can treat your malfunctioning veins with Sclerotherapy.
How Does Sclerotherapy Work?
Spider veins develop when the valves which direct blood flow malfunction, allowing backflow and pooling in the vessel. This compromises the vessel walls, creating branches of fine, superficial vein clusters that are red, blue, or purple in color. Spider veins present mostly on the legs or face, though they can occur anywhere. Problematic blood flow can worsen, causing varicose veins, which bulge and twist and lead to blood clotting problems, leg weakness, and poor wound healing. Spider veins can be an initial sign of deeper vascular disease which may require further treatment.
Sclerotherapy is the gold standard of care for both spider and varicose veins with a 60%-80% success rate for treating dysfunctional veins. It's minimally invasive, involving an injection of sclerosing medication designed to block the veins with scar tissue development or by collapsing the vessel walls. This blockage redirects blood flow to healthier vessels deeper in the tissues and the body absorbs the diseased veins so they disappear. Sclerotherapy corrects the underlying cause of the problem rather than treating only the cosmetic symptom of unsightly spider veins. The pain, itchiness, and greater chance of developing varicose veins is resolved.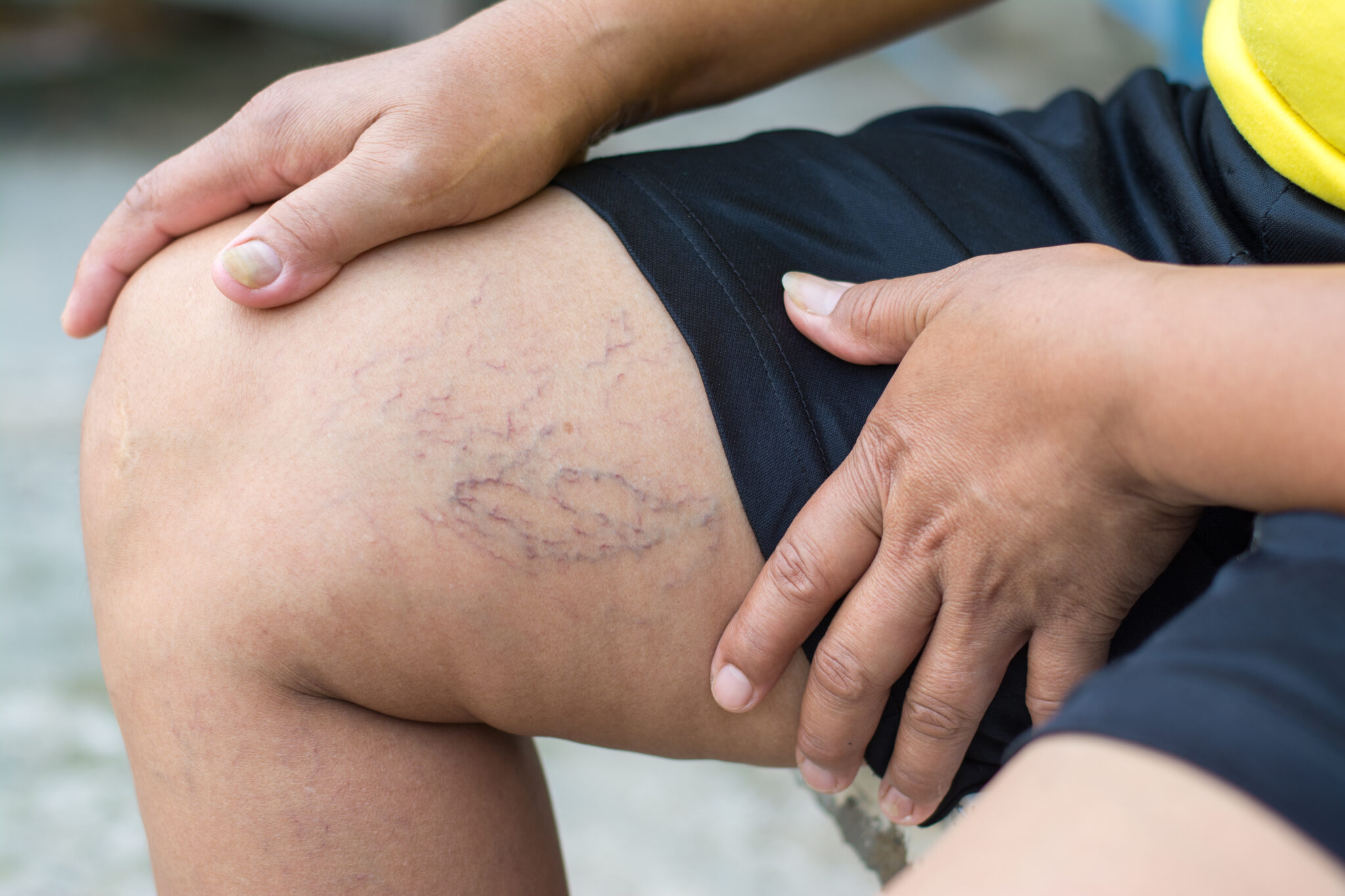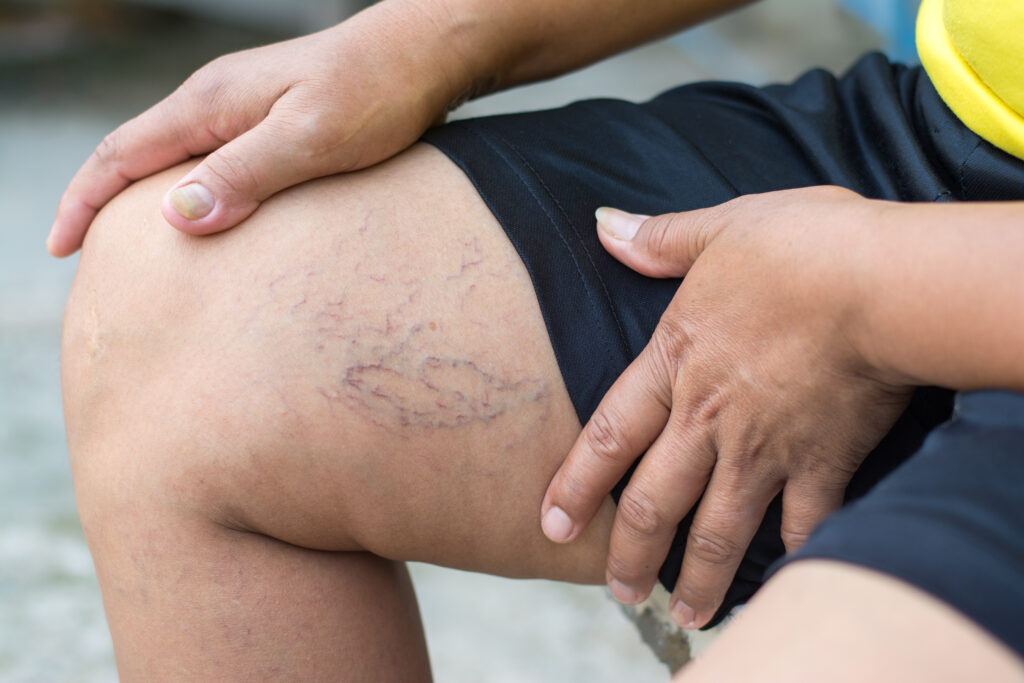 Am I a Good Candidate?
Ideal sclerotherapy patients, typically between 30 and 60 years old, should discuss their complete medical history with Rejuve Med-Spa's injection specialists during the consultation. Sclerotherapy does not prevent future spider veins, and patients should maintain realistic expectations. Pregnant or breastfeeding women should not undergo sclerotherapy.
What is Sclerotherapy Treatment Like?
Sclerotherapy is a surprisingly easy treatment that lasts between 30-60 minutes. Most patients tolerate the injections well without the need for anesthesia. There is no prolonged downtime, and you're immediately able to resume most normal activities. We recommend wearing compression socks for 1-2 weeks and staying active to reduce the chance of complications. If you have any travel plans that include flying, be sure to tell your Rejuve Med-Spa team member.
Request a Consultation
We'd love to help you get all the information you need in order to make the best choice for your eyes. Request a consultation today! Our staff is available and happy to answer your every question.
How Quickly Will I See Results?
Some spider veins collapse immediately when the sclerosing agent is injected, but this is not guaranteed. For those vessels that don't, it can take 4-6 weeks to diminish and for the body to absorb them. Most patients require 3-5 treatments spaced 6 weeks apart to see complete reduction of spider veins. Some larger veins may require 3-4 months to show visible improvement.
Why Choose Rejuve Med-Spa?
Rejuve Med-Spa's injection experts have extensive training in all types of injections for cosmetic enhancement, including intensive anatomical knowledge of the human vascular system. We are committed to continuing education and comprehensive advanced training to stay on the cutting edge of the cosmetic injection industry, which includes undergoing training from top manufacturers responsible for advances in cosmetic medicine. Our compassionate patient care standards are unparalleled, and combined with our opulent spa atmosphere and over 150 years of combined experience, there is no one better in the greater Dallas area for sclerotherapy treatment.
Take the First Step – Request A Consultation
Please fill out the form on this page to request an in-person consultation and one of our knowledgeable medical staff members at Rejuve Med-Spa will reach out to you promptly. You can also call our offices directly to schedule at (972) 265-1590.
Rejuve Med-Spa serves the Addison / North Dallas & Borderline Plano areas.