Is JUVÉDERM Only for Lips?
JUVÉDERM® dermal fillers have become the second most popular cosmetic enhancement treatment behind BOTOX®, but there is a misconception that JUVÉDERM® products treat only lips. JUVÉDERM® is far more versatile than that. Rejuve Med-Spa can help you understand the vast array of benefits JUVÉDERM® fillers can provide.
How Do JUVÉDERM® Fillers Work?
Hyaluronic acid (HA) molecules is a natural element of the human body, bringing nutrients, maintaining hydration, and keeping your skin glowing and healthy. JUVÉDERM® fillers build on this principle. Linking different sizes of HA molecules in a variety of ways, Allergan, JUVÉDERM'S® manufacturer, produces a line of gel fillers to address a host of aging problems we all face as we get older.
Cross-linking is an art form. Fewer cross-links makes for more stretch in the gel's consistency, resulting in a thinner, more spreadable gel ideal for treating tiny flaws in delicate areas of the face and adding volume to subtly boost lips. More cross-links closer together creates a more robust, thicker gel that holds its shape and can be molded to fill deep lines like nasolabial folds, or add volume to cheeks to restore that apple roundness specific to youth. Cross-links in the middle correct moderate lines and wrinkles, or add more dramatic volume to lips for a plump pout. JUVÉDERM® is a comprehensive line of dermal fillers designed to address a multitude of aging signs.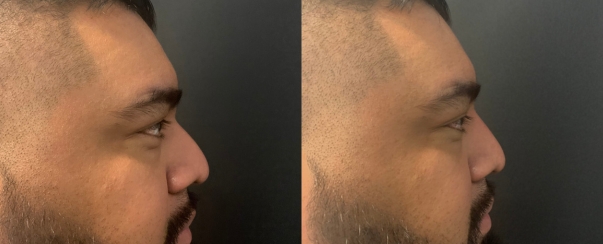 Which JUVÉDERM® is Right for Me?
At Rejuve Med-Spa, we carry 4 JUVÉDERM® products, and one of them is sure to be a great fit for you.
JUVÉDERM® XC is a heavy hitter targeting severe facial folds. This thicker gel has a malleable consistency to fill in deep "parentheses" or "marionette" lines around the mouth.
JUVÉDERM® Voluma XC says it in the name: volume. Designed specifically to address lost volume in the cheek area, Voluma holds its shape and restores cheek plumpness to recapture the facial contours of youth.
JUVÉDERM® Volbella XC targets tiny flaws in delicate areas around the mouth and eyes with a finer and more spreadable gel for subtle correction. Its precise consistency also allows for understated lip volume enhancement.
JUVÉDERM® Ultra Plus XC is perfect for patients who need more than subtle but less than robust flaw correction. Ultra Plus XC's medium consistency targets moderate facial lines and wrinkles, or gives lips a more dramatic boost than Volbella, for a flawless look every time.
Request a Consultation
We'd love to help you get all the information you need in order to make the best choice for your eyes. Request a consultation today! Our staff is available and happy to answer your every question.
Why Choose Rejuve Med-Spa for JUVÉDERM® Treatments?
We're a Diamond level Brilliant Distinction Award recipient from Allergan's Partner Privileges program for our commitment and dedication to our JUVÉDERM® patients.This puts Rejuve Med-Spa in the top 5% of all JUVÉDERM® practitioners in the US. Our expert injection specialists have also been trained by Allergan in the ArqueDerma® Artistic Restoration Lift technique for dramatic yet natural results. This technique effectively extends the life of your JUVÉDERM® treatment by 40%. Taking concepts from physics, art, and even architectural engineering, we strategically redistribute the patient's own tissues to fill in hollows and folds, guiding these tissues precisely and with a critically aesthetic eye to recapture natural, youthful beauty. Our dedication to continued education puts Rejuve Med-Spa on the cutting edge of the facial rejuvenation industry.
Take the First Step – Request A Consultation
Please fill out the form on this page to request an in-person consultation and one of our knowledgeable medical staff members at Rejuve Med-Spa will reach out to you promptly. You can also call our offices directly to schedule at (972) 265-1590.
Rejuve Med-Spa serves the Addison / North Dallas & Borderline Plano areas.