How to Lighten Skin After Sun Damage
Nothing says summer quite like long days spent soaking up the sun. Unfortunately, those sunny days aren't so kind to your skin. If you're starting to notice hyperpigmentation, rough skin texture, and wrinkles, sun damage is the most likely culprit.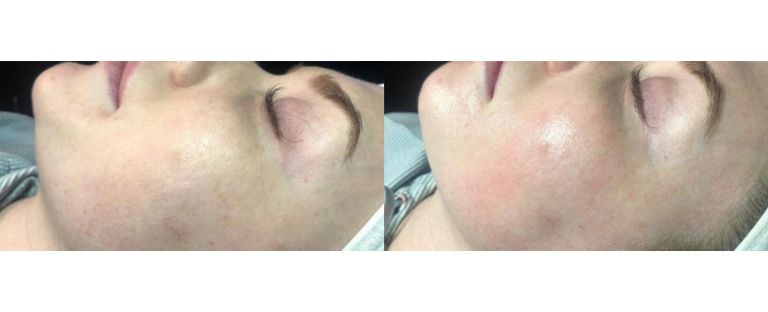 About Sun Damage
Many people don't realize that their skin concerns likely have more to do with sun exposure than age. Even wrinkles and other issues we attribute to age are often a result of sun damage. That's because it's not just those sunny beach days that can harm your complexion–clouds or windows don't block ultraviolet rays. That's why it's crucial to liberally apply SPF 30 sunscreen every day.
But for most people, it's too late to avoid sun damage. If you're already struggling with dark spots and uneven skin tone, Rejuve Med-Spa offers a variety of innovative treatments to reverse the effects of sun damage and restore your radiant complexion.
How Can I Lighten My Skin After Sun Damage?
Depending on the severity of your sun damage, you may be able to improve your skin with some at-home products. And of course, the most important thing you can do is prevent further damage by following good sun protection habits. A few other things to include in your skincare routine are antioxidants, retinol, and vitamin C.
Request a Consultation
We'd love to help you get all the information you need in order to make the best choice for your eyes. Request a consultation today! Our staff is available and happy to answer your every question.
Treatment Options for Sun Damage and Hyperpigmentation
If these at-home products aren't enough to combat your signs of sun damage or you want more dramatic results, you have several treatment options. Rejuve Med-Spa offers the following treatments for sun damage.
PhotoFacial with Harmony® XL
This laser treatment uses short bursts of broadband light that break down pigment in your skin. Your body will filter out these damaged cells, leaving you with a clearer complexion and reduced hyperpigmentation. Most patients need a series of 20-60 minute treatments.
Microdermabrasion Resurfacing
Using the DiamondTome™ system, your Rejuve provider will gently exfoliate your skin in a series of 30-minute treatments scheduled at least two weeks apart. This encourages new collagen production and clears away the damaged top layer, revealing healthy new skin underneath.
HydraFacial®
A HydraFacial® is a luxury spa facial and effective skin rejuvenation treatment rolled into one. Combining deep cleansing, exfoliation, and hydrating serums, regular HydraFacials® can rejuvenate your skin and fade dark spots.
Pixel
Skin resurfacing with the Pixel laser can reduce sun damage, acne scars, enlarged pores, and wrinkles with just a few treatments. You may experience some redness, swelling, and peeling for a few days after the treatment. Within a week, you can start to see improvements in your complexion.
Enlighten RX Peel
This 28-day program is designed to reverse sun damage and melasma, dramatically reviving your complexion. The first step is a chemical peel in the office. Our staff will then give you products and instructions to continue your skin transformation at home for two weeks, concluded by a final in-office treatment.
Take the Next Step
Want to know more about treatments for sun damage? Please fill out the form on this page to request an in-person consultation, and one of our knowledgeable medical staff members at Rejuve Med-Spa will contact you to schedule an appointment. You can also call (972) 265-1590 to schedule your appointment.
Rejuve Med-Spa serves the Addison / North Dallas & Borderline Plano areas.