How Much Does JUVÉDERM® Cost?
There's a reason dermal fillers such as JUVÉDERM® are the second-most popular cosmetic procedure in the country. They work to reverse a variety of aging signs, from fine lines and wrinkles to facial volume loss. By restoring youthful contours to the face, Rejuve Medical Spa's expertly trained staff is trained in advanced techniques using JUVÉDERM®.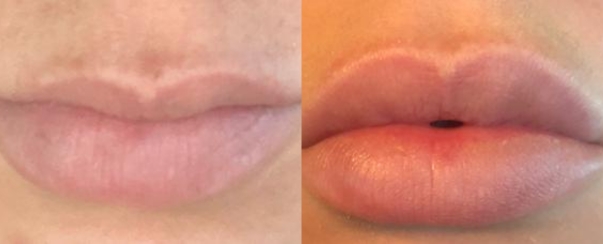 How Do Dermal Fillers Work?
The advanced technology of JUVÉDERM® fillers is just good science. Our bodies naturally produce hyaluronic acid to provide nutrients and hydration to our skin. Through a patented cross-linking process, Allergan, JUVÉDERM'S® manufacturer, controls the thickness, consistency, and malleability of the gel to create fillers that correct almost any sign of aging.
JUVÉDERM® Ultra Plus XC is for patients requiring more-than-subtle but less-than-robust flaw correction. Target moderate facial lines and wrinkles, or give lips a greater boost than Volbella with Ultra Plus XC's medium consistency for a flawless look every time.
JUVÉDERM® Volbella XC's specialty is correcting tiny flaws in delicate areas around the mouth and eyes. A finer, more spreadable gel, Volbella XC spreads thinly for precise consistency, perfect for subtle correction or gentle lip enhancement.
Volume is the game with JUVÉDERM® Voluma XC, which is specifically designed for cheek volume loss. Voluma promises to stay put, restore cheek apples, and recapture youthful facial contours.
Severe facial folds stand no chance against JUVÉDERM® XC, a heavy hitter precisely engineered for deep nasolabial folds or marionette lines. Thicker, yet malleable, XC can give you something to smile about without fear.
Am I a Good Candidate?
Because JUVÉDERM® products are made of hyaluronic acid the body already produces, there's little chance of rejection. If you've got volume loss, wrinkles, and lines, or need a boost to your pout, you may be the perfect candidate.
Request a Consultation
We'd love to help you get all the information you need in order to make the best choice for your eyes. Request a consultation today! Our staff is available and happy to answer your every question.
Why Choose Rejuve Med-Spa?
Because you want the best. Rejuve Med-Spa's expert technicians have received advanced training directly from the manufacturer in the use of JUVÉDERM® fillers. It's why we've achieved Allergan's Diamond level status in their Brilliant Distinctions program, which only 5% of elite clinics receive. With the ArqueDerma® Artistic Restoration Lift technique, which uses principles of physics and architectural engineering, we redistribute the patient's own tissues toward hollows and folds to produce natural results that are as subtle or dramatic as you desire. ArqueDerma® effectively extends the life of your dermal filler treatments by 40%. Our RN expert injector's artistry is apparent with every JUVÉDERM® recipient we see.
How Much does JUVÉDERM® Cost?
According to the American Society for Aesthetic Plastic Surgery's 2018 Statistics report, the national average for dermal filler injections is $671 per procedure. At Rejuve Med-Spa, we don't believe you should compromise on your investment in yourself. As such, we offer extremely competitive financing options, so you're less worried about your pocketbook and more excited to experience JUVÉDERM® for yourself.
The Rejuve Med-Spa team is not paid on commission, so your comprehensive consultation is about you from start to finish. We can help you best choose the facial rejuvenation procedure or procedures that will most successfully fulfill your desired outcomes. With our luxurious surroundings, compassionate care, and devotion to our patients, all you have to lose is years off your appearance.
Take the First Step – Request A Consultation
Please fill out the form on this page to request an in-person consultation and one of our knowledgeable medical staff members at Rejuve Med-Spa will reach out to you promptly. You can also call our offices directly to schedule at (972) 265-1590.
Rejuve Med-Spa serves the Addison / North Dallas & Borderline Plano areas.