How Does Lip Blushing Work?
Are you tired of constantly applying lip products that smear, wear off, and dry your lips? If you want a soft, vibrantly pink pout without the inconvenience of temporary cosmetic products, lip blushing at Rejuve Med-Spa may be the answer.
What is Lip Blushing?
Lip blushing, also called lip tattooing, is a quick, long-lasting procedure to enhance the appearance of your lips. You can expect a more vibrant color and a fuller, more voluminous appearance.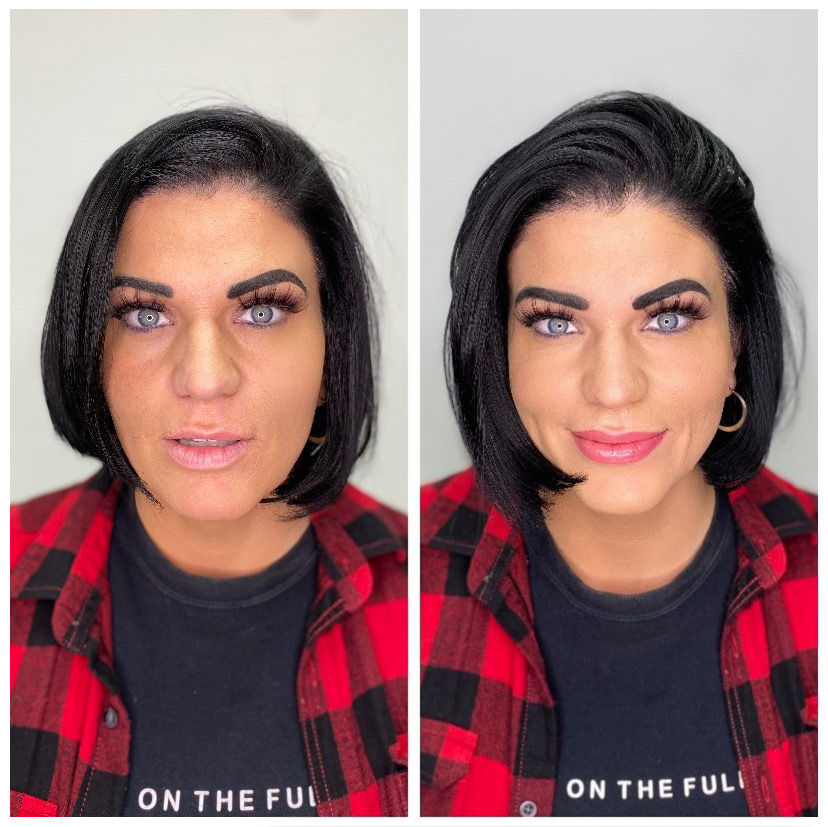 How Does Lip Blushing Work?
Lip blushing is a tattooing procedure to improve the shape and color of your lips. Your cosmetic tattoo artist will use a customized color of your choice to give your lips a healthy, rosy appearance. The boost of color and the shape of the tattoo can also make your lips look fuller and more youthful.
Your cosmetic tattoo artist at Rejuve Med-Spa will work with you to create your desired lip shape. Depending on your goals, you may choose to have areas filled in that have lost color or volume, such as the corners of your mouth. Lip blushing can also help improve the symmetry of your lips or enhance your cupid's bow.
What to Expect With Lip Blushing
Similar to a regular tattoo procedure, lip blushing is performed with tiny needles that inject color into the skin. Your Rejuve Med-Spa provider will numb your lips beforehand to minimize any discomfort. The numbing process takes about 20 minutes, and then the tattooing typically takes an hour.
After your appointment, your lips will be swollen and tender. It takes five to 10 days for your lips to heal, during which time you may experience soreness, dryness, and swelling. We'll tell you how to care for your lips during this time. You'll need to avoid lip cosmetics, spicy foods, and certain activities like swimming, kissing, and strenuous exercise.
Request a Consultation
We'd love to help you get all the information you need in order to make the best choice for your eyes. Request a consultation today! Our staff is available and happy to answer your every question.
Lip Blushing Results
You'll enjoy many benefits with lip blushing. While lipstick and glosses only last a few hours, often drying your lips or making them sticky and getting smeared every time you take a drink, lip blushing gives you pink, full-looking lips without any products. You can enjoy your rosy pout from start to finish of your day without worrying about reapplying makeup.
After your lip blushing procedure, it may take about a month to see your final results. Your lips will look full and healthy with a subtle color that's one or two shades darker than your natural color. Lip blushing can last two to three years, though you may choose to have yearly touch-ups to maintain your new look.
Take the Next Step
Want to know more about lip blushing? Please fill out the form on this page to request an in-person consultation, and one of our knowledgeable medical staff members at Rejuve Med-Spa will contact you to schedule an appointment. You can also call (972) 265-1590 to schedule your appointment.
Rejuve Med-Spa serves the Addison / North Dallas & Borderline Plano areas.